The Mission

was to create a 1:1 livable prototype of our designed Pressurized Crew Transfer Module concept-vehicle to be used by

NASA + SpaceX

astronauts.
Load Requirements





The P

ressuri

zed Crew Transfer Module (PCTM) aims to offer vertical transportation between starship habitation and rover, without the need of EVA suits.
Code Red





In the case of an electronic failure, manual cranks have been designed based on 7 / 8, 6 / 8 and 5 / 8 conscious operators with medium strength and oxygen resources. Based on these calculations, the longest duration required to ascend is 8 man hours.
Design Engineering independent study in collaboration with the National Aeronautics and Space Administration
Spacesuit sizing visualization and measurement tool
NASA design exploration. Augmented Reality tool that helps engineers measure and visualize different body sizes for spacesuit design.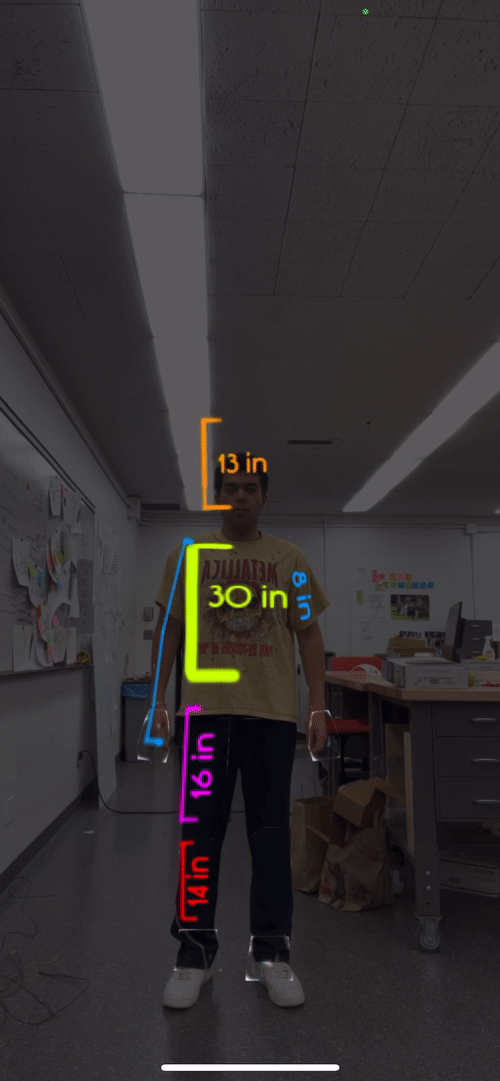 NASA designers and engineers building future spacesuits need a better way to collect and visualize large sets of measurement data. By taking advantage of augmented reality and lidar technology, we can deliver precise measurements and contextually visualize them digitally in the real world.
NASA designers and engineers building future space capsules need a better way to test experiences and visualize spaces. Using Virtual Reality setups I am able to showcase lo-fi prototypes in reality and hi-fi experiences in VR.
A variety of design constraints are considered when forming aeronautics vehicles, capsules, tools and suits. In this case, our team made form decisions based on size, optimizing for fuel cost and ergonomics.
Modeling with ergonomic constraints
Space capsules must be optimized for small size, purpose and material. The smaller the capsule, the less fuel is needed to send it to orbit. This saves NASA money, and helps team efficiently complete missions.